These pictures were tweeted by Catherine Fox on 17th May 2013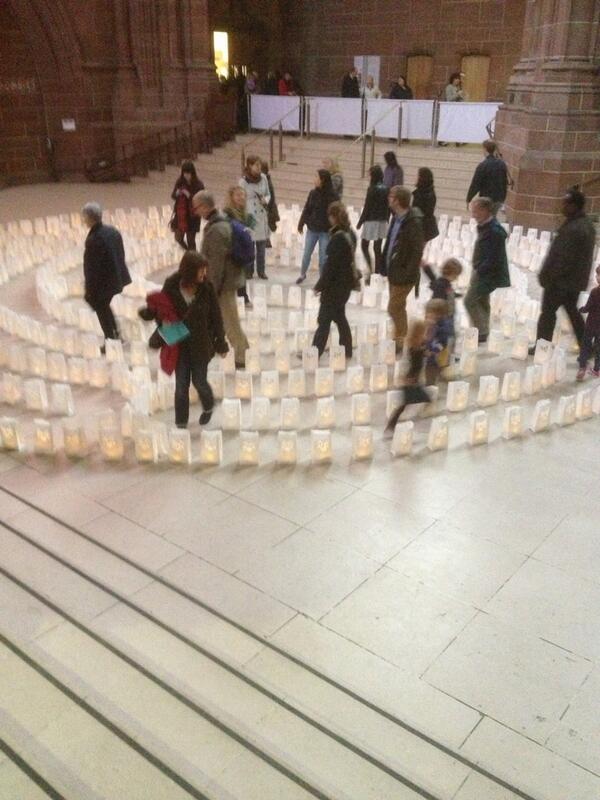 Nightlight Labyrinth at Liverpool Cathedral.
Pictures reproduced by permission of Catherine Fox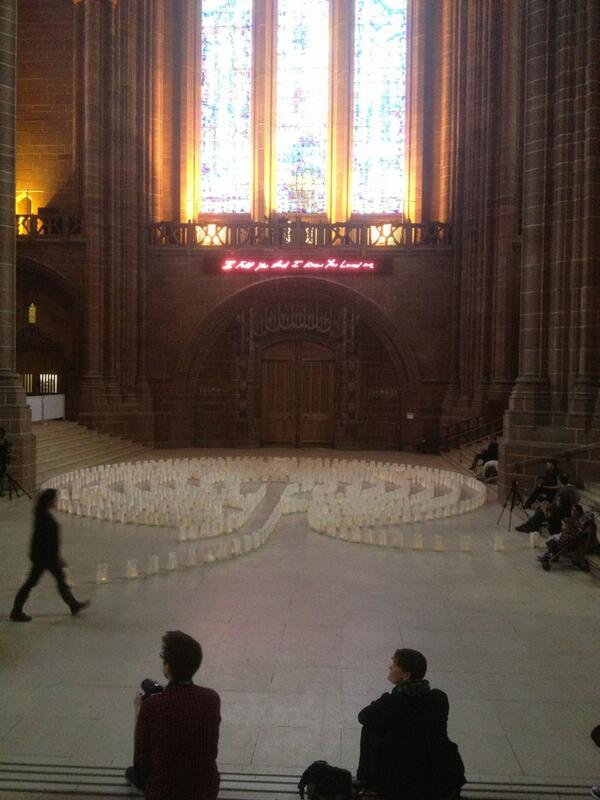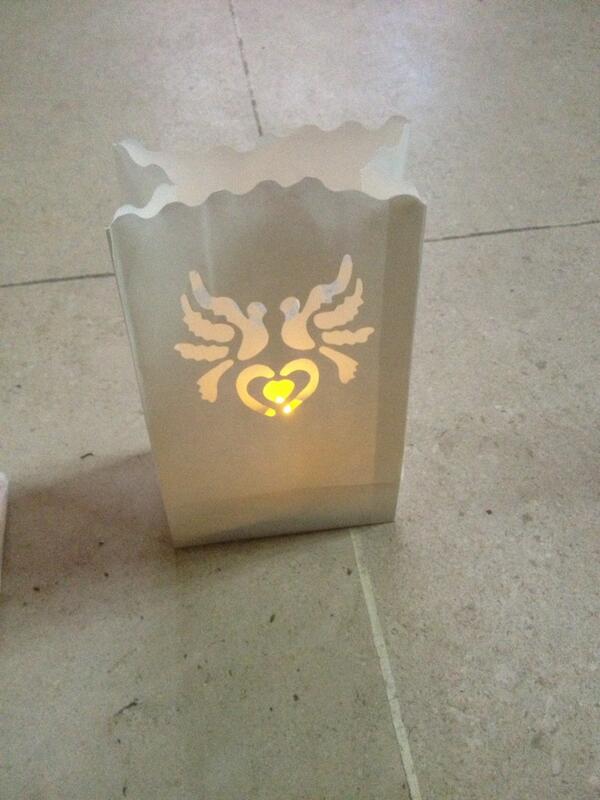 Do you think that they are Real, Dangerous, Combustible, Naked Flame Candles in those bags? I hope so. How lovely to see the blur of children running and dancing through the flames, a vital contrast to the steady, thoughtful passage through the candles by the adults.
Would I have walked or danced through the labyrinth if I had been there?
Catherine Fox's tweets and photographs are the reason for suddenly put up three posts on labyrinths all in a row.
Here's the link to the cathedral website:
http://www.liverpoolcathedral.org.uk
and their picture.
I have copied and pasted their information below; as I guess it will disappear after tonight.
"Take a relaxing walk through a candle-lit labyrinth in the awesome surroundings of our Cathedral.
Labyrinths are an ancient symbol of the journey through life. They have been used for centuries in Cathedrals and other places as a creative tool for reflection. Many people of other faiths and no faith have found walking a labyrinth to be a surprising and wonderful experience.
This evening's labyrinth is testament to the creative spirit of Liverpool and its community. Musicians are joining forces to become 'Voices of the Labyrinth', singing songs from all around the world in unison and in harmony and include TJ Murphy, Choir of St Mary's Priory Church Warrington, singers from LJMU Wellbeing Choir and the Raucous Caucus Recovery Choir.
This event is a collaboration involving Mersey Care NHS Trust, Liverpool John Moores University, and the Liverpool Cathedral to celebrate Adult Learner's Week and Liverpool LightNight."